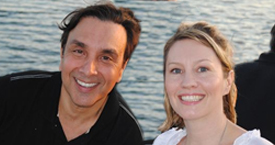 Pete or "Pete the Pool Guy" has been resurfacing and artistically reconstructing pools since 1982. He has specialized in modeling pools for over 30 years.
Pete personally visits each client to give an accurate estimate with no hidden fees, as it is a common practice in the swimming pool industry to add extra expenses after the job has started. Pete recommends his advice for each custom based installation at an affordable price. He truly wants each pool to enhance the outside living space of your home without breaking the bank.
Pete is a Florida state licensed pool contractor and licensed by the Pinellas County Construction Industry Licensing Board.
Contact Info
Call or text: 727-512-8244
Hours: Daily, 8:00 AM – 6:00 PM
Feel free to call 7 days a week, 24/7, Comfort Pools wants the best for all clients.
State Licensed
Swimming Pool Contractor
Insurance information available upon request
GET A FREE QUOTE
Call or text:
We will have you swimming in the pool of your dreams as soon as possible!