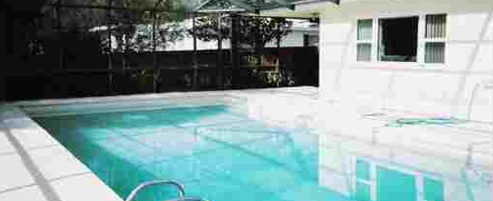 Benefits of Using Comfort Pools
One of the greatest benefits of hiring comfort pools is that we only do 80 pools per year. We do custom pool remodeling, pool resurfacing, and deck resurfacing without the custom price. While other mass producing companies do 1000 pools a year, Comfort pools does not want to hinder the quality of the service just to accomplish mass revenue.
• All crew members have a minimum of 15 years of experience.
• Fair and Affordable Pricing
• We no longer have an apprentice program.
• We do it right the first time.
• All work is supervised or done by the owner.
• The owner is actually at the job
• No salesman
• The owner is a Florida state licensed pool contractor and licensed by the Pinellas County Construction Industry Licensing Board
Contact Info
Call or text: 727-512-8244
Hours: Daily, 8:00 AM – 6:00 PM
Feel free to call 7 days a week, 24/7, Comfort Pools wants the best for all clients.
State Licensed
Swimming Pool Contractor
Insurance information available upon request
GET A FREE QUOTE
Call or text:
We will have you swimming in the pool of your dreams as soon as possible!